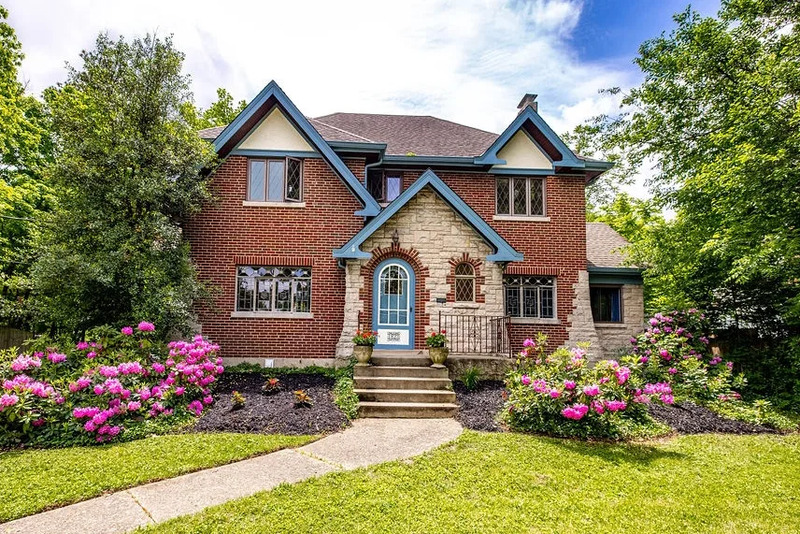 Sorry we are experiencing system issues. Please try again.
Why Choose Alex Schafers If You're Looking for Realtors in Dayton, Ohio
Using their professional knowledge, skills, and unbiased eye, a Dayton Realtor works on your behalf whether you want to buy or sell a property.
From putting together attractive listings to fetch the highest sale price to helping you calculate your purchasing power, experts are your best allies when you have to handle a real estate transaction
However, you can find many Realtors in Dayton, OH. Why should you choose Alex Schafers?
One of the Top 1% of Dayton Real Estate Agents
In 2016, I graduated from the University of Cincinnati, where I received a degree in education. However, I discovered my true passion during my junior year of college. I got my real estate license and fell in love with the business.
I sold my first property at age 20 and started doing real estate full-time after graduation. Since then, I've been building a solid career, selling over 400 homes to become one of Dayton's top Realtors
In addition, I ranked number one in volume in Remax United Associates, and I'm one of the youngest members in the CABR Circle of Excellence. Thanks to these accomplishments, I'm in the top 1% of Cincinnati real estate agents.
I'm so excited and feel extremely blessed to do what I love: help my clients land the best price for their homes or find the property of their dreams.
Multiple Benefits for My Clients
As a leading Dayton real estate agent, I learned the key aspects of the industry. I've grown and lived here my whole life, and I plan on staying. I know the city like the back of my hand!
Therefore, I can help my clients find the perfect property, whether they're looking for superior neighborhoods, access to parks or schools, a high safety rate, or multiple connectivity options.
Moreover, if you work with me during your house-hunting or selling journey, you can enjoy other benefits.
Looking to Buy a Home?
Buying a new home is exciting but life-changing and challenging. However, I can make this journey seamless, stress-free, and fun!
Whether you're a first-time homebuyer or an experienced home shopper, I'll help you find the ideal property for your family.
Looking to Sell a Home?
The best Realtors in Dayton, Ohio, can tell your home's unique stories while showing its value and key features in order to connect with prospective buyers. Fortunately, I'm one of them!
I know that selling a property involves more than making a decision and putting a sign in your yard. Therefore, I'll go the extra mile to ensure your property is accurately listed to reach a broader audience and garner people's attention.
Also, as an experienced and professional Realtor in Dayton, I'll go above and beyond to help you sell your home at the best price.
Over 400 Homes Sold
During my career, I've sold over 400 homes! Bringing extensive expertise and knowledge, I've gotten broader exposure to my clients' properties and negotiated killer deals.
Positive Reviews Proving Commitment and First-class Service
I take pride in providing my clients with a seamless, top-class, and unique experience. Alex Schafers truly cares about your satisfaction and works hard to get you the best results.
Moreover, I've amassed multiple 5-star reviews! Most testimonials are positive, as making my clients happy, providing the best solutions for their needs, and helping them find the perfect home as quickly as possible are my top priorities.
Anderson Township? Sycamore Township? Serving Multiple Areas
I've lived and loved Ohio since I was born. As a Realtor, I want to help you enjoy and appreciate Dayton as much as I do. Therefore, I'm willing to work tirelessly until I find the right location and property.
If you want to explore multiple neighborhoods and different locations, here I am! I can help you pick the right home in Oak Grove Park, Oakwood West, Rosewood Park, Brittney Hills Park, Schoolhouse Park, and more.
Also, about 20-15 minutes from downtown Dayton, there is Centerville, Kettering, and Beavercreek. Let's find the perfect property there!
What Alex Schafers Can Do For You
Are you in Dayton, OH? Real estate agents, including Alex Schafers, can do the following:
Find the perfect property according to your needs (size, number of bedrooms, and amenities)
Help you calculate your purchasing power
Provide access to multiple listings
Help you get to know the area and understand the ins and outs of living there
Handle negotiations to draft a purchase agreement that meets your needs
Ensure you enjoy an up-to-date experience
Prevent your emotions from sabotaging your sale
Provide fair and ethical customer service
And more!
Call Alex Schafers Today!
Looking for Dayton Realtors? Alex Schafers can lend you a hand! Buying and selling a home can be challenging, but I'll bring the experience and know-how to make the process easier. Contact me today!